Size

Characteristics

Color

Coat

Origin

Group
The Pros and Cons of Using a Halo Collar for Dog Training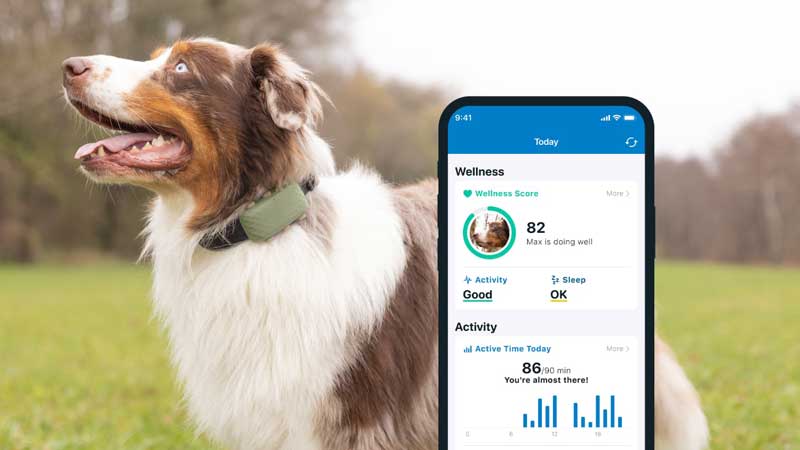 Losing a pet is a painful experience that happens all too frequently. Statistics suggest that "10 million pets are lost in the United States" every year. No owner wants to experience this heartbreak, which is why effective fencing is so critical.
Invisible fences appeared to offer a convenient solution to the problem of keeping your dog contained, but over time, they've proved unreliable.
A study conducted by researchers at Ohio State University found that an electric fence was the least effective way of containing a dog, stating that "44% of dogs contained by one had escaped.
Furthermore, once the dog is outside the fence, there's no way of tracking him or communicating with him.
For these reasons, dog whisperer Caesar Milan teamed up with Ken Ehrman, a technology and safety visionary, to create the Halo dog collar, which uses GPS technology to create an innovative fencing system you can take anywhere.
Aside from the Halo fence feature, the device also doubles up as an activity tracker and GPS collar. It comes with a comprehensive 21-day dog training program that uses behavioral psychology training methods to familiarize your dog with the invisible fence system.
Features of Halo Collar
You only have to read one Halo dog collar review to learn that it's a 3-in-1 device that combines a wireless dog fence with GPS location services and activity tracking features.
Using the Halo app, you can create a wireless fence, tweak the customizable feedback, view your dog's location, and monitor his activity. It's also where you can access training videos and other resources.
Halo Invisible Fence
With the new Halo collar, you can create up to 20 virtual fences to keep your furry friend safe in every situation. Whether you're relaxing at home, visiting relatives, or taking a vacation at the beach, you can create a safe area in which your dog can enjoy complete freedom.
When your dog gets close to your smart fence, the collar will alert you with noise, vibration, or small static shock. You can customize the collar's reaction to coincide with your personalized training program, so if your dog responds to "Home, boy," you can program the device to play that recording every time he approaches a virtual boundary.
GPS Tracker
The Halo collar GPS system tracks your dog's location, both inside and outside your invisible boundaries. Even if he's run off down a rabbit hole, the Halo collar app will enable you to locate him quickly, reducing the risk of you losing him altogether.
Activity Tracker
Not only will the Halo collar tell you how active your dog's been during the day, but it will also give you details about how many times he's tested the smart fences around your property.
If your dog is regularly setting off the Prevention Feedback on his Halo collar, you might want to consider increasing its intensity so it acts as a greater deterrent.
Just remember, that means using it as a shock collar, which some dog lovers may be uncomfortable with.
Pros and Cons of Halo Collar
Since the original Halo collar was released in 2017, Halo collar reviews have highlighted some concerning features of these smart dog collars.
Initial Halo collar reviews highlighted some serious issues, including collar breaking, false positive alerts, and unreliable GPS locations.
The manufacturers have responded to these issues, and the new Halo 2 dog collar is a significant improvement from its predecessor, but it's by no means perfect.
Halo Collar Pros
● Create virtual fences that travel with your dog, stored in its Halo 2 collar
● Accurate GPS tracking helps to keep your dog safe
● Includes visual tracking in the form of a night-time LED light
● 21 hours of Halo collar battery life
Cons
● May not fit very small dogs
● You need at least ½ acre of space for the collar to work effectively
● GPS accuracy may be affected by tall buildings, trees, and cloudy weather
● At its strongest, it works like a shock collar, which could upset your dog, especially if it gives false alerts when your dog's in a safe area
Alternatives to the Halo Collar
There are several Halo collar alternatives available, but few of them have all the features of the Halo 2 collar, although they do help you ensure your dog's safety.
Many smart collars, including both the SpotOn system and the Fi collar, use GPS satellites to replace an underground wired dog fence with a wireless fence that your dog carries around its neck.
The SpotOn system is more than just a smart dog collar and enables you to create up to 1,500 virtual fence posts and overlapping boundaries. Unfortunately, it's a lot more expensive than the Halo smart collar and is more suited to a larger area.
The Fi collar is primarily a GPS dog collar that also tracks your dog's activity, but it won't help you set up any virtual boundaries, so the Halo collar offers more peace of mind and has a greater chance of keeping your dogs safe.
Things to Consider Before Buying Halo Collar
As almost every Halo collar review points out, the Halo dog collar is pricey, so it's worth considering all your options before making the investment, especially as you'll also need a cellular service and a Halo subscription plan to access all the smart system features and enable data storage.
There's no point in investing in a Halo 2 collar unless you have enough space to use it effectively. The fence boundaries can't be situated too close together, so you need a space of around ½ acre for the Halo wireless fence to work effectively.
Although the Halo 2 collar helps keep most dogs safe, it probably won't fit small toy or miniature dogs and may not be strong enough to deter a particularly large, stubborn animal.
Is Halo Collar Worth its Cost?
Second-generation Halo collars use more GPS satellites to improve their accuracy, so dog owners can rest assured that their furry friends won't stray from their safe area or disappear into the wilderness.
If your dog is as important to you as mine is, whatever it costs to keep them safe is money well spent.
Conclusion
The Halo dog collar offers all dog owners peace of mind, enabling them to create virtual fences that keep their dogs safe. With its GPS tracking feature, it also allows you to locate your dog quickly and easily should it run off.
You can see the Halo collar work in many YouTube videos, which will help you decide if it's the solution you're looking for.
Don't forget you can only access all the collar's features if you install the Halo app and sign up for a Halo subscription.
The Halo dog collar helps keep your dog safe and means that you, as a dog owner, can rest easy knowing your dog's Halo collar is keeping tabs on him.